London – Dublin
Find cheap flight tickets from London to Dublin for your selected dates.
---
Cheap airline tickets from London to Dublin for the following dates:
---
One-way flights from London – Dublin, Ireland in the coming days
---
Find the best airfare deals for you. Use the search engine above to choose the right dates for your trip to Dublin. We recommend that you do several searches with different dates, as ticket prices for Friday, Saturday, and Sunday are more expensive. If you really want to travel to Dublinaffordably, choose dates from Monday to Thursday.
We compare all the airfare sites so you can see the best prices for your flight to Dublin. Find Arrivals flights at Dublin Airport in real-time.
---
London to Dublin by Flight: A Journey Through the Skies
Located in the northeastern part of the island of Ireland, Dublin is the capital and largest city of the Republic of Ireland. It is a vibrant and cosmopolitan city with a rich history and culture and is known for its friendly locals, lively pubs, and beautiful architecture. If you're planning a trip to Dublin from London, one of the most convenient and quickest ways to get there is by taking a flight.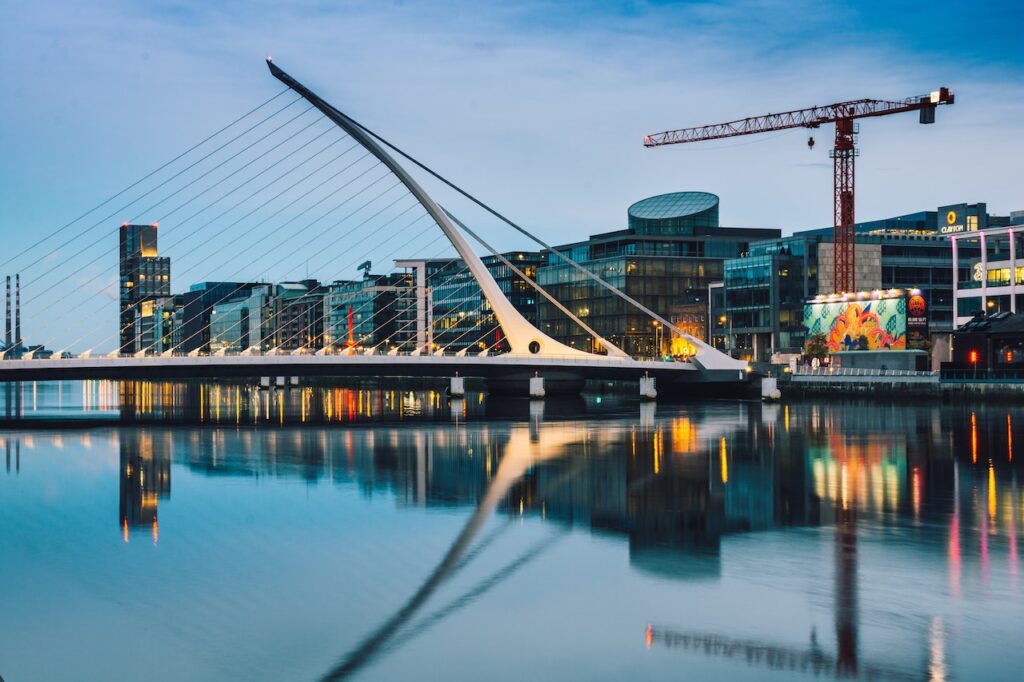 There are several airlines that operate flights from London to Dublin, including Aer Lingus, British Airways, and Ryanair. These flights depart from either London Heathrow or London Gatwick Airport and arrive at Dublin Airport, which is located about 10 kilometers north of the city center. The flight duration is typically around 1 hour and 15 minutes, but this can vary depending on factors such as wind speed and route taken.
Before you embark on your journey, it's important to make sure you have all the necessary documents, such as a valid passport and visa (if required). You should also check the baggage allowance and fees for your airline, as well as any other rules and restrictions that may apply to your flight. It's also a good idea to arrive at the airport early, to allow plenty of time for check-in, security, and boarding.
Once you're at the airport, you'll need to check in for your flight and drop off any checked baggage. You'll then need to go through security, where your carry-on luggage will be screened and you'll be required to pass through a metal detector. After security, you'll be able to relax in the departure lounge until it's time to board your flight.
On board the plane, you'll be seated in either economy, premium economy, business, or first class, depending on the ticket you've purchased. The seats will be configured in a 3-3 or 2-4 configuration, with rows of seats on either side of the aisle. During the flight, you'll be served a meal or snack, depending on the duration of the flight and the class you're seated in. You'll also have access to in-flight entertainment, such as movies, TV shows, and music, to help pass the time.
As you fly over the Irish Sea, you'll be treated to stunning views of the coast and countryside below. The approach to Dublin Airport is particularly scenic, with the city's iconic landmarks, such as the Ha'penny Bridge and the Custom House, visible from the air.
Upon landing at Dublin Airport, you'll need to go through immigration and collect your luggage before exiting the airport. From the airport, you can take a taxi or bus into the city center, or rent a car if you prefer to explore the surrounding area on your own.
In conclusion, a flight from London to Dublin is a quick and convenient way to travel between these two cities. With a variety of airlines to choose from and a flight duration of just over an hour, it's an excellent option for those looking to experience the beauty and culture of Dublin. Whether you're visiting for business or pleasure, you're sure to have a memorable trip.